Priznam, kupil zaradi naslova. O avtorju nisem vedel nič, a izkazalo se je, da je Zarota bebcev fina socialna kritika, črna komedija in avtorjevo obračunavanje s svetom hkrati. Kaj češ boljšega!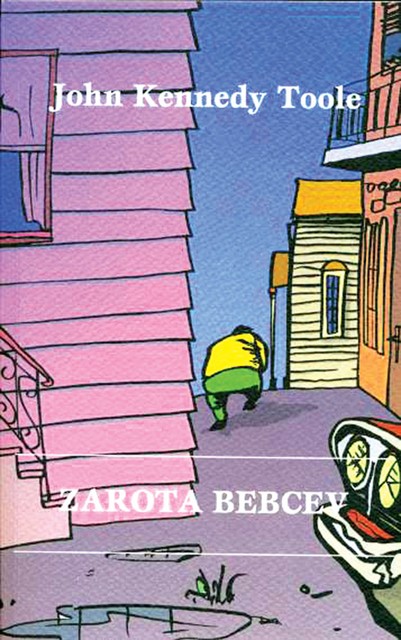 V bistvu bi moral tole brati na morju – saj veste, človek ima veliko časa, odklopljen je od vseh tokov stresa in bukva prav pride. Zgodba je kot že rečeno črna komedija, ki se bere bolj grenko, če človek naprej prebere uvod v knjigo in ugotovi, da je to v bistvu avtobiografija avtorja, ki se je po objavi ubil. No, ne zaradi knjige, bolj zaradi razmer, v katerih je živel.
Zgodba se odvija okrog Ignacija, človeka, ki zase misli, da je genij in da ga svet ne razume. Živi sam s svojo mamo, ki ga na začetku podpira v njegovi zablodi, a kasneje vedno bolj ugotavlja, da Ignacij zaradi njene podpore propada kot človek.
Pripoved je polna komičnih pripetljajev, ki izvirajo iz Ignacijevega prepričanja o lastni superiornosti, čeprav ga ravno zaradi tega občutka življenje tepe na vsakem vogalu. Ne najde prave službe, vsi ga zaničujejo, edina oseba, ki ga jemlje resno in kritično ocenjuje njegova dejanja pa je njegovo bivše dekle, ki na koncu predstavlja odrešitev iz sveta, v katerem je Ignacij ujet.
Jezik je zabaven, obrati in dialogi nepredvidljivi in zabavni, vse skupaj pa povezano v kritično razmišljanje o družbi, kulturi in posameznikih, ki to stanje propeliramo. Priporočam.